And the Credit Goes To…

At Prayables we play in the world of brilliant words and pictures. That means when we see or hear something that makes us go "aha!" we share it with you. Below is a list of credits to the many talented thinkers, writers, and artists who inspire the quotes and art we publish.
"Occasionally in life there are those moments of unutterable fulfillment which cannot be completely explained by those symbols called words. Their meanings can only be articulated by the inaudible language of the heart."
-Dr. Martin Luther King Jr.
"A man prayed, and at first he thought that prayer was talking. But he became more and more quiet until in the end, he realized that prayer is listening."
-Søren Kierkegaard
"We are not human beings having a spiritual experience. We are spiritual beings having
a human experience."
– Pierre Teilhard de Chardin
"There are two small words that are the most important words in the English language: over and next. If there were a hammock in the middle between over and next, that would be living in the moment."
– Norman Lear
" Let the rain come and wash away the ancient grudges, the bitter hatreds held and nurtured over generations. Let the rain wash away the memory of the hurt, the neglect. Then let the sun come out and fill the sky with a rainbows. Let the warmth of the sun heal us, wherever we are broken. Let it burn away the fog, so that we can see each other clearly. So that we can see beyond labels, beyond accents, gender or skin color. Let the warmth and brightness of the sun melt away our selfishness. So that we can share the joys and feel the sorrows of our neighbors. And let the light of the sun be so strong that we will see all people as our neighbors. Let the earth, nourished by rain, bring forth flowers to surround us with beauty. And let the mountains teach our hearts to reach upward to heaven."
– Harold Kushner
" For I am persuaded, that neither death, nor life, nor angels, nor principalities, nor powers, nor things present, nor things to come, nor height, nor depth, nor any other creature, shall be able to separate us from the love of God, which is in Christ Jesus our Lord."
– Romans 8:38-39 KJV
"Like integrity, love of life is not a subject to be studied, it is a contagion to be caught. And you have to catch it from someone who has it."
– Lois McMaster Bujold
"Most of the shadows of this life are caused by our standing in our own sunshine."
– Ralph Waldo Emerson
"Optimists and pessimists die the exact same death, but they live very different lives."
– Shimon Peres
"Humility is not thinking less of yourself, but thinking of yourself less."
– C.S. Lewis
"Let a joy keep you. Reach out your hands and take it when it runs by, as the Apache dancer clutches his woman. I have seen them live long and laugh loud, sent on singing, singing, smashed to the heart under the ribs with a terrible love. Joy always, Joy everywhere– Let joy kill you! Keep away from the little deaths."
– Carl Sandburg
"Legalistic remorse says, 'I broke God's rules.' Repentance says 'I broke God's heart.'"
– Timothy Keller
"We know the truth when we see it, let skeptic and scoffer say what they choose. Our faith comes in moments, yet there is a depth in those brief moments which constrains us to ascribe more reality to them than all other experiences."
– Ralph Waldo Emerson
"Great spirits always encounter violent opposition from people with mediocre minds."
– Albert Einstein
"I have noticed even people who claim everything is predestined, and that we can do nothing to change it, look before they cross the road."
– Stephen Hawkings
"There is nothing noble in being superior to your fellow men. True nobility lies in being superior to your former self."
– Ernest Hemingway"All we have is God and each other."
– Rev. Ralph Sexton
"Faith is a living, daring confidence in God's grace, so sure and certain that a man could stake his life on it a thousand times."
– Martin Luther
"Far and away the best prize that life offers is the chance to work hard at work worth doing."
– Theodore Roosevelt
"I'm concerned about those that say so much, about what God says so little, while saying so little about what God says so much."
– Reverend William Barber II
"If you are going to achieve excellence in big things, you develop the habit in little matters. Excellence is not an exception, it is a prevailing attitude."
– Colin Powell
"Animals are more than ever a test of our character, of mankind's capacity for empathy and for decent, honorable conduct and faithful stewardship. We are called to treat them with kindness, not because they have rights or power or some claim to equality, but in a sense because they don't; because they all stand unequal and powerless before us."
– Matthew Scully
"People's minds are changed through observation and not through argument."
– Will Rogers
"Hard work without talent is a shame, but talent without hard work is a tragedy."
– Robert Half
"It is every person's obligation to put back into the world
at least the equivalent of what they take out of it."
– Albert Einstein
"When you're a kid, you don't think about big stuff that could change your life. You think about small things that might terrify you –like a bad report card or missing a goal in front of all your friends or your friends no longer wanting to play with you. "
– Adelheid Manefeldt
"Let no man pull you low enough to hate them."
– Martin Luther King Jr.
"Failure is a bruise, not a tattoo."
– John Sinclair
"Prayer is not asking. It is a longing of the soul."
– Mahatma Gandhi
"We must be willing to let go of the life we have planned, so as to have the life that is waiting for us."
– E.M. Forster
"Saying thank you is more than good manners, it's good spirituality."
– Alfred Painter
"Perfection is not attainable. But if we chase perfection, we can catch excellence."
– Vince Lombardi
"When defeat comes, accept it as a signal that your plans are not sound, rebuild those plans, and set sail once more toward your coveted goal."
– Napolean Hill
"If you walk steadily on the path you honestly believe is right, life will work with you."
– Thulisile Madonsela
"It's never too late to be what you might have been."
– George Eliot
"It takes three things to attain a sense of significant being: God, a soul, and a moment. And the three are always here."
– Rabbi Abraham Joshua Heschel
"My wife's the reason anything gets done
She nudges me towards promise by degrees
She is a perfect symphony of one,
Our son is her most beautiful reprise
We chase the melodies that seem to find us
Until they're finished songs and start to play
When senseless acts of tragedy remind us
That nothing here is promised, not one day
This show is proof that history remembers
We live through times when hate and fear seem stronger
We rise and fall and light from dying embers
Remembrances that hope and love lasts long
And love is love is love is love is love is love is love is love is love
Cannot be killed or swept aside,
I sing Vanessa's symphony, Eliza tells her story
Now fill the world with music love and pride"
– Lin-Manuel Miranda (2016 Tony Award acceptance speech)
"How is it that hardly any major religion has looked at science and concluded, 'This is better than we thought! The Universe is much bigger than our prophets said, grander, more subtle, more elegant?' Instead they say, 'No, no, no! My god is a little god, and I want him to stay that way.' A religion, old or new, that stressed the magnificence of the Universe as revealed by modern science might be able to draw forth reserves of reverence and awe hardly tapped by the conventional faiths."
– Carl Sagan
"Write it on your heart that every day is the best day of the year."
– Ralph Waldo Emerson
"Success is not final, failure is not fatal: it is the courage to continue that counts."
– Winston Churchill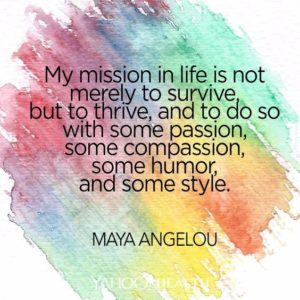 "Few things can make us feel crazier than expecting something from someone who has nothing to give."
– Melodie Beattie

"The greatest mistake we make is living in constant fear that we will make one."

– John Maxwell

"The higher we soar the smaller we appear to those who cannot fly."

– Friedrich Wilhelm Nietzsche

"Hard work spotlights the character of people: Some turn up their sleeves, some turn up their noses, and some don't turn up at all."
– Sam Ewing

"You will know you made the right decision when you feel the stress leaving your body, your mind, your life."

– Brigitte Nicole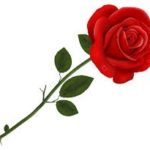 "You can complain because roses have thorns or you can rejoice because thorns have roses."
– Zig Ziegler

"I began to realize how important it was to be an enthusiast in life. He taught me that if you are interested in something, no matter what it is, go at it at full speed ahead. Embrace it with both arms, hug it, love it and above all become passionate about it. Lukewarm is no good. Hot is no good either. White hot and passionate is the only thing to be."
– Roald Dahl

Anyone can find dirt on somebody. Be the one who finds the gold.
– Proverbs 11:27

Some old fashioned things like fresh air and sunshine are hard to beat.
– Laura Ingalls Wilder
Don't dig up in doubt what you planted in faith.
– Elisabeth Elliot
Failure is the condiment that gives success its flavor.
– Truman Capote
Remember, you have been criticizing yourself for years and it hasn't worked. Try approving of yourself and see what happens.
-Louise L. Hay.
Certain things they should stay the way they are. You ought to be able to stick them in one of those big glass cases and just leave them alone. I know that's impossible, but it's too bad anyway.
– Holden Caulfield, Catcher in the Rye
Whenever you feel unloved, unimportant, or insecure remember to whom you belong.
– Ephesians 2:19-22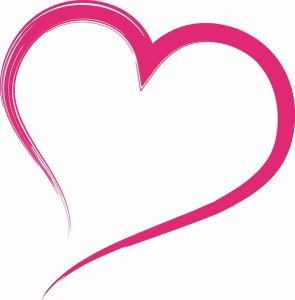 May I see this day through sacred eyes. Shape this day with helpful hands. End this day with a grateful heart
– Mary Davis
You are not here merely to make a living. You are here in order to enable the world to live more amply, with greater vision, with a finer spirit of hope and achievement. You are here to enrich the world, and you impoverish yourself if you forget the errand.
– Woodrow Wilson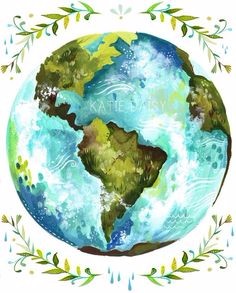 Artwork by Katie Daisy
Old age is not a defeat, but a victory. Not a punishment but a privilege. It can be regarded not as the age of stagnation or decline, but as the age of opportunities for inner growth.
Adapted from the writings of Rabbi Abraham Joshua Heschel
Did I offer peace today? Did I bring a smile to someone's face? Did I say words of healing? Did I let go of my anger and resentment? Did I forgive? Did I love? These are the real questions. I must trust that the little bit of love that I sow now will bear many fruits, here in this world and the life to come.
– Henri Nouwen
It's not hard to make decisions once you know what your values are.
– Walt Disney