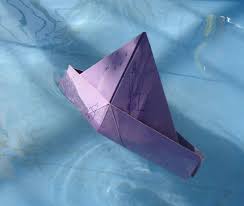 Ilan Selig was a young soldier who lost his life defending his country. His remains were shipped to the heartbroken parents, who buried his body and began their period of mourning.
Ilan's fourth-grade teacher was one of the many people who came to the family's home to pay their respects.
Janine Selig's eyes lit up when the teacher approached her to extend her condolences.
"Wait here, just a minute," Janine said.
She ran up the stairs and came back down a few minutes later with a worn, folded piece of paper that her son had always carried with him. It was in his pocket the day he died on the battlefield.
The paper was from a class assignment years before when the teacher had asked each child to write down what they liked and admired about every student. She then compiled a list of all the positive things their classmates said about each other and passed them out individually.
Ilan thrived on the compliments and obviously treasured the simple words that got him through his short life with joy and honor.
Let it be your honor to influence someone's joy today.
Susan Diamond
Read More stories like this.