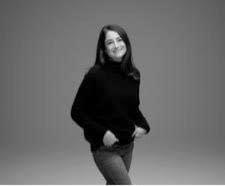 Today I am turning the big 4-0. I'm divorced – not married. No children. Not a homeowner. I am extremely happy – life is good.
I've lived all over the country. I am well traveled. I'm doing really well in my career. I'm fit and healthy, in fact I'm in the best shape of my life. Incredible friends. The best family. Phenomenal boyfriend.
No "poor me". Some may see a woman on her own and tsk tsk. "No kids, not married, turning forty, what's wrong with her?"
They don't see the blessings. 
I have friends all over the country. We're all reaching (or have reached) this milestone birthday. There's a lot of pressure on the combination of those two scary numbers four and oh!
Their loved ones are stressing – what to do to celebrate? Plan a party? Vacation or staycation? What to buy? It turns into a great big deal, not as big as a wedding, but certainly not as humdrum as any other birthday. At the end of the day, isn't it just another birthday? 
I'm not looking to get-away. I have no desire to be the center of attention or the object of heartfelt toasts. Because I love life every day.
Okay, maybe today I take the day off from work and do a midday yoga class. My boyfriend and I will go out and have a nice dinner, low key – a one man happy birthday serenade, where I'll sit back and smile.
40 is simply a number. A beautiful number as it turns out. It has no influence, it causes no pain. You know what really matters? Enjoying every God-given stage in life.
40, 50, 60, 70, 80, 90, 100.  All decades that usher in newfound insights. New opportunities. More maturity, more grace, more to be grateful for.
No, I'm not freaking out because I am not where I thought I would be at forty. Instead I celebrate that I am where I never imagined I could be. I have surpassed my younger expectations' and blew by the small-minded goals I had set for myself.
My forties will be ever better than the decades past when I've lived and learned. Yes, I am aging. Like whiskey sitting in its charred oak barrel – flavor intensifying, bitters turning mellow, I get better with age.
By Rachel Diamond