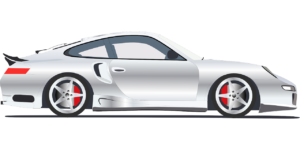 Lesson One.
As you grow older and hence wiser, you realize:
Wearing a $300 or $30 watch, they both tell the same time.
Whether you carry a $300 or $30 wallet or handbag, the amount of money inside is the same.
Whether you drive a $300,000 car or a $30,000 car, the road and distance are the same, and you get to the same destination.
Whether you drink a bottle of $300 or $3 wine – the hangover is the same.
Expensive things don't bring you closer to where and who you want to be. Be humble.
Lesson Two.
He died a billionaire at 56 yrs of pancreatic cancer, and here are his last words on the sick bed:
"I reached the pinnacle of success in the business world. In others' eyes, my life is the epitome of success. However, aside from work, I have little joy. In the end, wealth is only a fact of life that I am accustomed to. At this moment, lying on the sick bed and recalling my whole life, I realize that all the recognition and wealth I took so much pride in have paled and become meaningless in the face of impending death."
Lesson Three.
God doesn't have expensive taste.
God's love doesn't have a price tag.
God provides, you decide what truly matters.