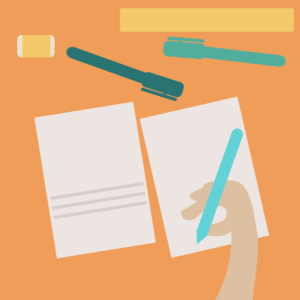 A company was hiring a new employee. A part of the selection process was to answer the following question in writing:
You are driving your car in a dangerous storm at night. You are passing in front of a bus stop, and you see three people waiting for the bus:
–  an old lady who seems to be near death
–  a doctor who saved your life in the past
–  the woman or man of your dreams
You only can take ONE person in your car.  Which would you choose?
Please justify your reply, and think, before continuing reading. This is a type of personality test. Each reply has its reasons.
Would you drive the old lady? She is dying; you could drive her to the hospital.
Would you drive the doctor? He saved your life in the past. This would be the perfect possibility to repay what he did for you. However, you still could repay on a future occasion.
Would you drive the man or woman of your dreams? If you let this possibility pass, it may not come again.
The candidate who was selected in the end (among the 200 competitors) did not need to explain his reply.
What did he say? He simply answered: "I'll give the key to the car to the doctor and let him take the old lady to the hospital while I wait for the bus with the woman of my dreams."
We must stretch ourselves and be willing to think outside of the box.