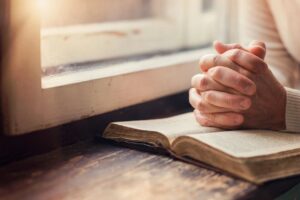 When you experience lack, it doesn't necessarily mean that God has determined that you are to be deprived of a certain thing – health, success, children, etc. 
Every blessing originates on a spiritual plane and must transition through many stages before reaching your physical reality to provide you with relief. 
Prayer can prompt or accelerate the process. You pray because you have needs and you have needs so that you will pray.
This arrangement is because God deeply desires the intimacy and closeness of prayer. He, therefore, endowed prayer with the power to elicit physical benefits so that you would have reason to connect with Him daily.