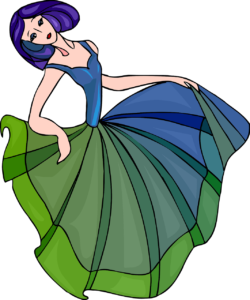 It happened in a tiny village a very long time ago, when everyone knew their neighbors, where streets were few and all hearts turned to God.
There were two visitors on that one magnificent autumn day in the small town. They arrived separately, unbeknownst to the other.
The first was a young man, a virtuoso with a violin. He had walked from a land far, far away to bring music to the townspeople.
The second was a lone woman who came to the town by most unfortunate circumstances. She was ousted from her bed by two ruthless intruders. They stole her few valuables and kidnapped her to delay the reporting of their crime.
After a short drive, a suitable distance from her home, the thieves dumped the poor exhausted woman at the edge of the tiny village and left her.
By mid afternoon the woman, who had never been outside of her own tiny village, stumbled upon the town square. There she saw a mass of delirious humanity. Young and old, rich and poor, animals and the like, were all swirling madly, arms waving, feet moving, moving, moving this way and that.
The expressions on the faces were a wonder. Smiles and open-mouthed joy was evident everywhere. They gathered around a young man who stood atop a tower of wood crates. He was holding a stick and held a wooden object tucked under his chin. He sawed the stick back and forth, with eyes closed. It looked to her like he was praying.
"That must be what I am seeing." She thought to herself as she looked around. In this near, but oh so distant town, the people here pray differently. They prayed with hand gestures, they prayed with shuffling feet and kicking legs. "What a wonderful way to praise the Lord!"
And so the young woman joined in "prayer". She smiled, she moved as she saw others moving and very soon, she was swept up by the crowd and instinctively developed a rhythm of her own. She was deeply touched by the new sensation of using her body to pray to God.
This young woman was deaf.
Though she never heard the music, she felt its purpose. She came to know God in all His glory there in the tiny village, among the small town people, under the guidance of a holy virtuoso.
By Susan Diamond
READ MORE by this author