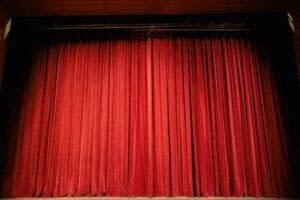 I cried the first time I saw my newborn son lying in the plexiglass bassinet in the Howard Homan Children's Hospital NICU.
My tears were not tears of joy. Jonathan was born weeks before expected; he weighed less than our Golden Doodle's chew toy.
Wires were covering nearly every centimeter of his tiny body, and a machine was doing the breathing for our baby.
I didn't get the chance to thank God for Jonathan. My heart was full of prayers for his fragile health. I confess; in my head, I was screaming, "Why?" My faith was shaken.
Where is God's perfection? I thought. It certainly was not visible in the hospital ward that day, or the many months and years it took to stabilize Jonathan's health.
But, as Jon grew, we learned; even a child with severe disabilities is a perfect reflection of God.
Jon is now twelve years old. He hasn't reached all the usual milestones his peers have enjoyed, but he does enjoy life. Other boys his age have hobbies, activities, and they hang out with friends. Jonathan does too, but it's a little more complicated. It takes a host of big-hearted volunteers to make even a simple playdate come together.
I am amazed at how many people give so freely to our little man. And, I am impressed by how much Jonathan gives back.
Here's just one example.
Jon loves live theater. We take him to musicals, dramas, and comedies, he enjoys it all. We watch as Jon sways to the music, or snaps to attention at a poignant moment in the play's plot, and whenever there's a punchline, our non-verbal son laughs out loud.
This past fall, we found out about a drama company called Special Gifts Theater. There are acting classes and programs for kids like Jon. The highlight of the year is a play, produced and performed by the students and their mentors. Jon "starred" in a production of Mary Poppins, he played the part of Bert – the chimney sweep.
Picture the stage with its red velvet curtain opening to the set of 127 Cherry-Tree Lane. Mary Poppins appears with her carpetbag and umbrella. The Banks children are staring with mouths wide open at their magical new nanny. Enter Bert, stage left. It's our son, Jon, "singing" Jolly Holiday with the little girl who plays Mary.
What a debut for Jon! It was an unforgettable moment for all of us who raise him, befriend him, and help him live his challenging, yet happy life.
I looked around at the people in the seats who came to see Jon perform. There we all were, taking time off from giving, and enjoying the gift of receiving.
That's when it occurred to me: God is directing a play called "Perfect Blessings".
Jonathan is the protagonist of the story. It's a big cast. Many actors are needed. There are tragic moments, light-hearted ones, and even a few too many scenes with tense drama. Yet, the message is clear: Life is a blessing. One only needs to have a sense of purpose to realize it.
Jon is my reason to get up every day. He's an endless source of opportunity for people to be helpful. Every smile, each hug, and all of his hard-earned accomplishments are the perfect gift from God.
Praise God who gives us blessings, praise to God who gives us purpose.
By Susan Diamond
Read More from this author