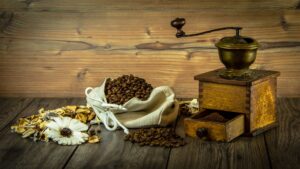 The teenager was having a hard time. He was depressed. He walked into the kitchen where his grandmother was cooking. His grandmother saw he was down, she could tell he was worried about something. 
"Come here and watch me cook. I want to teach you a lesson." She told him as she stood in front of a pot of boiling water.
The boy's grandma went to the refrigerator and took out a carrot and an egg. She went to the cupboard and plucked a handful of coffee beans from the bag.
She laid out the three items on the counter next to the boiling water.
"If I drop this carrot in the pot, it will grow soft."
She explained. "Sometimes, when people face challenges, they go soft inside. They let their outer and inside strength go to mush."
She selected the egg.
"The egg is soft inside its hard shell. I shake it, and I can hear the yolk moving around the liquid center. But, when I boil it, the inside becomes solid, from soft to hard in minutes."
The boy was listening.
Some people have a soul that is soft, fluid, and flexible. When they face hardship, they grow hard inside to match their outer shell, which becomes a defense rather than protective like the egg shell and its fluid yolk." 
"But the cofee beans…"
The grandmother dropped the beans in the boiling water, and they both watched as the water colored and the steam gave off its fragrant coffee smell.
"drop the beans in boiling water, and it changes the water into flavorful coffee. The delicious aroma surrounds  what was once a threatening pot of water, but is now a welcome drink."
When life gives you a challenge, be like the coffee bean, be true to your inner self and transform the problem into something welcome and good.
The grandmother and her grandson smiled together as the boy reached out to the wise soul. 
"Thank you, Grandma. I get the message, lesson learned."
From that point on, the young man took a very different approach to his troubles. And each time he does, he thinks of his grandmother, the coffee beans, and her pot of boiling water. And he smiles.
Adapted by Susan Diamond
Read More from this author