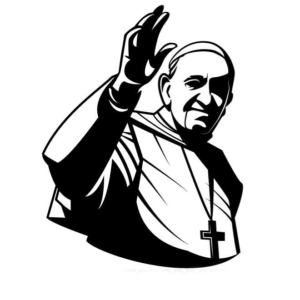 Laila Simpson felt like she was all alone in the world.
She was farther from the truth than she could ever know. Alone? Who is alone in a world teeming with people? Who is alone on this Earth where creatures and critters crawl and fly? Who is alone within the divine universe of God's domain?
It started when Laila's brother Tyler died. Tyler was her rock and her protector. Growing up it was just the two of them. Fending for themselves when their mother was on a binge. Lying to adults when another nosy neighbor got in their business and called DCFS. Scraping by to get enough spare change to buy a box of Cheerios.
Laila and Tyler, Tyler and Laila.
April 15, 2013, Tyler was shot in a drive by. The killer thought he was some dude from a rival gang. And just like that with a "pop-pop" Tyler was gone and Laila was on her own.
Some people rise to the occasion when tragedy strikes. Laila's mom sunk. She went deeper into her world of mental illness and addiction. Two weeks and one day after her son's death, Linda Simpson scored some heroin and killed herself by overdose. It was the way she wanted to go.
Laila was nineteen at the time, too old for the system and too young to have to worry about supporting herself. Somehow, by the grace of God, she did find the means to keep a roof over her head and food on her table.
Her loneliness became a comfort. She had the time and space to mourn the only two people who had ever loved her.
Wake up. Go to work. Come home. Remember. Go to sleep. Wake up and start all over again. She was in a rhythm. No one was near to try and cheer her up, to tell her to move on. She bore the pain without assistance.
Time does heal and God made humans resilient.
It was September 26, 2015. There was a lot of excitement at JFK, the New York airport where Laila worked cleaning planes. The time was 8:00 am. Security was tight, Pope Francis was leaving New York City by private plane at 8:40 that morning.
Laila was among the fortunate few hundred who were on hand for the Pope's departure.
The Argentinian holy man was escorted to the tarmac by his people. Francis walked slowly, deliberately with his brown eyes darting around like he was looking for something…or someone.
Laila watched the Pope. She was able to follow his steps. She was able to see his searching eyes and wrinkled brow. And then, with her eyes locked on the Pope, he stopped walking, stopped searching, and began to smile…at her.
While the Pope had been looking for her, Laila realized she had been looking for God. Here's how she knew.
As the Pope's smile began to fade from view and he boarded the plane, Laila experienced something extraordinary. An ethereal-like energy force took hold of her. It started small by her feet which set her toes were tingling. It swirled like smoke and grew upwards until she felt a spiritual sensation enter her body and awaken her soul.
It was a love nudge from God, delivered by Pope Francis, and gratefully accepted Laila.
It had been two years five months and by her recollection eleven days since she last felt the sweet love of her brother Tyler saying "see ya later" the early morning of his death. And now, to know the love of God so intimately, so unexpected – was pure pleasure.
After her encounter with the Pope, Laila shed her sadness and taught others to do the same. She turned her mourning into dancing and started a dance troupe for children who lost loved ones to gang violence, addiction, and mental illness.
Influential people learned of her story and the good works she was doing. With their help and the help of a generous God, she was able to raise enough funds to reach thousands of children who needed her unique brand of grief therapy.
Laila turned love into action and adversity into advantage. She knows she is not alone any more.
READ MORE stories by the author