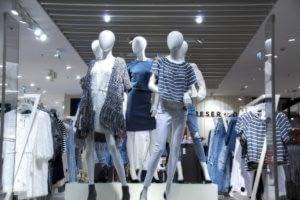 I'm a hard-to-fit size. A little too tall, a little too little on my backside, a little too much in my tummy. Whenever I go shopping I am disappointed. I feel hopeless in a fitting room. Nothing looks right, nothing fits right.
To avoid the shame, I order my clothes online and try them on in privacy, most often with a glass of wine by my side. I'm lucky about 20% of the time and that means 80% of what I buy gets returned. I am a power-returner. I have my label printer, neatly folded boxes in a variety of sizes, and my own industrial packing tape gun.
On this one day I opened my email to find a personalized message from a web-based boutique, it was signed Chelsey. Chelsey introduced herself as my personal shopper. She included her picture (adorable!) with her signature and contact information.
"I noticed you have trouble finding the right clothing" she began "would it be OK if I chose a few things for you?" Chelsey continued. "Tell me what you like, what you need, and what your problems areas are." She signed off with "Leave it to me."
I was flattered by her outreach, intrigued by her suggestion, and relieved by her parting words: Leave it to me.
And then I thought about more than my wardrobe. I thought about my spiritual life. I am blessed with unshakeable faith and a loving relationship with God that fits me perfectly. I share my wants and needs through prayer with a Divine "expert" who gets me. I stay in prayer past my gimme session and wait patiently to hear God say, Leave it to me. And God does say it…every time.
That's why I liked the sound of Chelsey's suggestion, Leave it to me.
It's not only God who helps. Brothers and sisters, we support each other. Offer to relieve someone's burden with four simple words, Leave it to me.
READ MORE like this