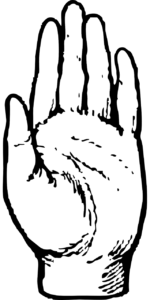 The wealthiest man in the town was miserable. Henry was sick and tired of his wife. She nagged him, annoyed him, and he no longer loved her. He had enough. But divorce was out of the question. As tempting as it was to be free of his wife, Henry could not imagine the shame of living as a divorced man. A widower had a more appealing ring to it.
So Henry went to talk to the pastor and confessed his dilemma.
"I hear what you're saying and I believe there's a solution for you. It's called the Pledge Method." The pastor went on to explain. "You make a very public pledge to the church for five million dollars, and within one year's time, your wife will die of natural causes."
Henry was ecstatic. At last, he could get rid of his wife and live happily as a single man.
That week at the annual church fundraiser, Henry went up to the podium and made his announcement.
"My pledge for the upcoming year is five million dollars."
There was a hushed silence among the parishioners but Henry didn't notice. He was dreaming of all he would do when he no longer had his awful wife to contend with. The places he would go, the new people he would meet, the future looked bright indeed.
Soon after his pronouncement, he noticed his church friends were avoiding him. They were treating him differently than before in a very unfriendly manner.
He went back to the pastor and shared his suspicions.
"Something changed shortly after I made my pledge." He said
The pastor explained. "The five million dollar pledge is known by all as the way you get rid of a despised spouse."
"They know?" Henry asked.
"They suspect." The pastor replied
Henry said, "How can I throw them off the trail?"
"It's easy. Starting today, treat your wife like a queen. Be very public with your affection, and buy her flowers and jewelry. It will fool the community into thinking you love your wife and that your pledge was simply a generous coincidence."
Henry took the pastor's sage advice. He went straight from the church to the flower shop and bought all the flowers in the store. He then returned to their home and serenaded his wife with love songs as he stood on the front lawn surrounded by the flowers.
His wife shyly came out on the front stoop where her husband was standing, and she was immediately transformed by the gesture of love her previously unhappy husband showed her. The neighbors came into the street and applauded loudly.
Everyone was talking about it. The local news picked up the story.
The following week Henry took his wife to a jeweler who was a member of their church. There they bought a diamond ring so big and shiny the facets sent rainbows in the air as if shouting the news: Love abounds!
Everyone was talking about Henry and his wife. You could almost hear the buzzing of tongues spreading the word about Henry's generosity to his lucky spouse.
He took his wife on lavish trips, to fancy dinners and the opera. They gave elaborate parties. All the while keeping up appearances of the happy husband.
The months flew by, and still, his wife lived. Henry was beginning to worry. Every morning when he woke, he checked to see if his wife was still breathing. It surprised him when he realized he felt relief, not disappointment.
He went back to confide in the pastor.
"I have done as you said, and I have regained the respect and friendship of my friends and neighbors. Time is passing, and my wife is still alive. Furthermore, I am happy about it. These have been the best months of my life. My wife and I have rekindled our love. I cherish her companionship. Never before have I felt so good, so filled with joy, so content alongside my wife." He continued.
"Pastor, I'd like to call off the deal. How do I reverse the curse I set upon my dearly beloved?"
"Simple." said the pleased pastor.
"Pay the pledge."
And so it goes. There's always a way for everyone to get what they really want. Sometimes it takes a little conniving, but with God on your side, everyone is a winner.
By Susan Diamond
Read More by this author