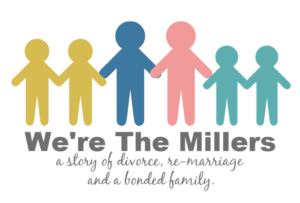 Divorce isn't easy under the best of circumstances. And for both Larry and Karen the circumstances were probably as good as it gets.
Larry was forty when he and his wife Ellen split up. It wasn't a good marriage from the get-go. They were too young, too different, and blatantly ill-suited for one another. It was twelve trying years of trying to get along, with no success.
One short November day Ellen came home late from shopping. Larry had fixed dinner for the two boys and Ellen apologized for missing the mealtime. She seemed nervous. Larry asked his wife what she bought that day. The question led to a suspiciously overlong explanation by Ellen. That was when he had that forehead slapping realization that Ellen was cheating on him. The sales receipt in the bag she brought in was dated from the week before. Larry didn't need to say another word. Ellen told all. The marriage was over with no effort on either side to make things right. They both wanted out.
Karen had a similar situation. Her husband hadn't even bothered to hide or make excuses for his infidelity. He stopped attending family functions, stopped coming home at nights, and stopped being a husband. He made a guilty attempt to reconcile but they both knew they'd be better apart than they ever were together. The divorce was over quickly. Karen still had nightmares, she still mourned her marriage, and she still went through a weepy period. But, she got over it. Karen was a practical gal and anxious to move on.
Three years passed before Karen and Larry met. It's a funny story.
It turns out that Larry's kids went to the same school as Karen's. It's Open House at the junior high. One of Karen's friends said to her "There's Larry Miller."  Karen said, "Very funny, you know Larry is not the kind of Dad who comes to an open house." Her friend replied, "No. there's a new kid at school, Chris Miller and his father's name is Larry, just like your ex."
Two Larry Millers. One tall (Karen's ex-husband) and one short (Karen's future husband).
A few months after that night, the Millers and the Millers found themselves together with another divorced family on a ski trip. Larry and Karen hit it off and so did the kids. One year later they became a family of six and proudly said "We're the Millers!"
Karen knew God had meant for her to marry Larry Miller and live a long happy life with him. She simply got a little confused and married the wrong Larry Miller first.
But oh how well it worked out for everyone! Karen's ex Larry #1, remarried and remained unfaithful to wife #2 for many long tumultuous years.  Larry's ex Ellen, married the man she had been "shopping" with and to this day they remain married and happy together.
They say it's the children who suffer most from divorce. Not in this case.
The four Miller children not only blended but bonded. Because they shared the same last name they seamlessly dropped the "step" from their relationship and became true siblings.
There was an extra bonus too. Karen's grandmother was getting up in years and they never needed to tell Granny about the divorce. She just thought Larry got a little shorter.
Sometimes God's plans take a detour and it's OK. A left turn instead of a right one can still get you to the intended destination and you can start your happily ever after all over again, just like the Millers.
Read More stories like this.