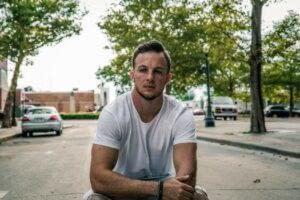 The question is basic, "What does grace mean?" You ask for it when you pray and you see it in prayers all the time:
You grace humans with knowledge and teach mortals understanding.
Graciously share with us your wisdom, insight and knowledge.
Blessed are you God, who graces us with knowledge.
But what it truly means is hard to explain. It's kind of like favor, or good will. Then again it's more like a spiritual gift from God. Grace is best described in story.
Neal was playing high school hockey and he caught a hard check in his back. He fell to the ice never to rise again unaided. It was a spinal cord injury resulting in paralysis from the waist down.
My son played high school hockey and by the grace of God, he made it through without serious injury.
How easy it is for anyone to have an accident, to be a victim of a violent crime, to become ill. And yet, most of the time nothing bad happens.
God's grace.
I don't know how Neal would answer the question about God's grace, but I do know this. Grace comes in all shapes and sizes. It comes when you least expect it and it can fail you when the need for grace is greatest.
I googled Neal years after the accident. He graduated college and works in the financial industry. There was a picture of him smiling. He looked happy and healthy.  Catastrophes happen and we can't imagine how people get past it, but they do. Every single day terrible things happen…and terrible things don't. That's God's grace.
I finally sense the grace
that is at my grasp every day.
It is here.
When it's frigid,
when it's bleak,
when I'm joyous.
It is here.
When health suffers,
when loved ones pass,
when I'm grateful.
It is here.
When hearts ache,
when fear festers,
when I'm content.
It is here.
It is here, because
God is here.