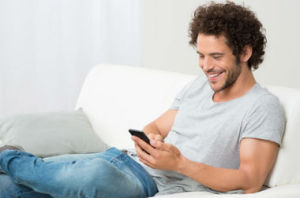 Who in the h-e-double hockey sticks would look for a spiritual community online? Trick question. It's not that there's a bunch of lonely religious zealots googling God. Instead, like-minded people are finding spirituality in a community online where they hang out already.
Liking God on Facebook.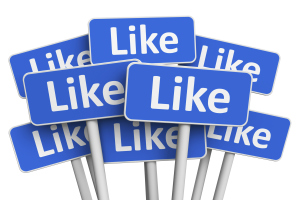 God is very popular on Facebook. One of his pages is The Good Lord Above. Apparently He knows "funny" plays well in social media. He calls himself God, Comedian. He even had Voltaire write his tagline, God is a comedian playing to an audience that is too afraid to laugh. The word is: Lighten up people!
God is not the only Facebook celebrity. There are tens of thousands of faith-related pages on Facebook. Every  church and synagogue has a Facebook page. Religious leaders, musicians, and artists all have there own pages. Health and well-being practitioners, mind fullness experts, and gurus of all stripes form communities on Facebook. It's a way to stay in touch with their people, and gain new followers. Sometimes it works. Other times they broadcast to an empty auditorium.
Facebook has a system that filters out the noise fans don't want to hear. It's not always easy to post meaningful content that can be absorbed in seconds and still get a message across. Preachy doesn't work. Long never gets read. Eye-popping pictures, clever quotes, and snappy bits of wisdom rule on Facebook.
Pinning the way to faith-sharing.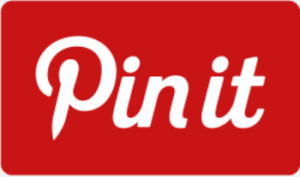 Women love to share. That's not meant to be a sexist statement. We're quite certain that there is a man or two, or three, or more, who like to share. But 92% of people who use Pinterest are women. Pinning is a female passion. Pinterest is a place where individuals create interest boards where they share ideas, recipes, products, fashion and faith. Here's how faith pinning happens:
You're online and you find an awesome faith inspired quote with eye-catching graphics like one in a Prayables quote gallery. (Pardon our shameless plug.) Maybe there's a teaching or inspirational article that you'd like to share. Most sites (unless they're stupid) include a great photo and a Pinterest icon that makes it super simple to share the pix and whatever else comes with it.
Click, comment and Voila! You've just shared a pin. Same goes for all the other good stuff that make you go "Yes!" when browsing your favorite apps and sites.
Tweeting short bursts of holy holy @Twitter.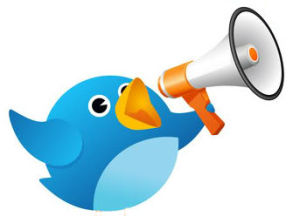 There's healing and hallelujahs! going on in the Twitterverse. At any given time, you'll find prayers, prayer requests and prayer warriors ready, locked and loaded. One of the most popular first two words of an 140 character tweet is: Pray for [insert Name here].
The twitter community online is an active one. It's like the 'ole-timey short wave radio, it's always broadcasting. People passively follow their twitter stream by checking it regularly. They also search for topics they're interested in. #Bible is big-time popular hash tag for Twitter searchers. Folks tweet and re-tweet links to a great sermon or an insightful article on the mind, body, and soul. Celebrities tweet their angst at God and they tweet thanks too.
Those that tweet, swear by the connections they make in their Twitter community. It's a radically different way to build relationships and it works. When a Twitter user shares faith it can reach millions of people or it can be a lone voice that just needs to be spoken. However the holiness happens, you can be sure there's spirit in the characters @Twitter.
This ain't like the religion you knew as a kid.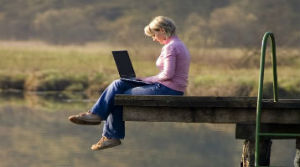 Back in the day, spirit lived in the heart and was (maybe) let out on a Sunday. In a pew. Within four walls. Under a roof. Not so anymore.
The Internet changed the conventional ways people found a faith community. Now it's not just one church or one synagogue that plays the role of gathering place. Faith is found in every corner of a person's social and professional reach.
If you have access to a computer, or a smart phone in your pocket – and who doesn't – then you can easily have more prayer and more spiritual connection in your life. You've probably already started getting your God side on digitally. When you read a quote about friends or gratitude, that's a sacred moment. When you console a friend by commenting on a post with news of illness, recovery, new life, or death, that's a sacred moment. Micro-bursts of compassion make for a life of spiritual purity.
Prayables is just the right community online.
You found it. Prayables is a free community online for smart people (like you) who are spiritual and have a deep faith in God. We're givers. That's how we roll. So simply sign up to join us and get massively important FREE stuff. No charge. No fees. No collection plate.
– You'll get a daily blessing in your inbox
– Awesome prayers & quotes
– Prayer requests & live prayers
Our community is just the right fit for a smart person like you. You have faith. You are passionate. You belong here.
Join over 100K people who pray every day with Prayables. Get the Daily Blessings, a newsletter with prayers, articles, inspirational quotes & more!